Ferris Girls' Junior & Senior High School is located in
Yokohama City, Kanagawa Prefecture, Japan.
Ours is the first girls' school in Japan to have been founded by missionaries.
Our school's curriculum is based on the teachings of Christianity,
which is reflected in our school motto, "For Others."
Philosophy

"Let each of you look out not only for his own interests, but also for the interests of others."
(Philippians 2:4)
History
Our school was founded in 1870 by Mary Eddy Kidder, an American missionary, on a hill in the Yamate area of Yokohama, where it is still located to this day. Kidder named the school "Ferris Seminary" after Isaac Ferris and his son John, both of whom served as secretary of the Board of Foreign Missions for the Reformed Church in America and provided generous support for the school's foundation.

Christianity was banned in Japan at the time, which had only just opened its doors to the outside world. Nevertheless, Kidder came to Japan filled with the determination to make a difference. Kidder was later known as "BRAVE OF PIONEER" in recognition of her pioneering spirit. Her free and dedicated spirit continues to live on in the school today.

In 2020, our school celebrated its 150th anniversary. Throughout our history, we have sent free and independent girls out into the world who live according to the spirit of For Others. And we will continue to nurture individuals who live for the sake of others.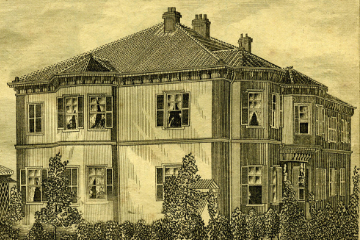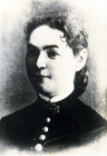 Educational Policies

Our education is based on the follow three core principles.
Christian faith

We pray every morning, no matter what. We have continued to do so ever since our foundation. We aim for our students to become the kinds of people who can work for the sake of others. We help each and every precious student who is loved by God to hone the rich individuality and talents bestowed upon them by God so that they may flourish in life.

Respect for learning

The notion of "deep and broad" forms the basis of our learning activities. As with a well which gushes forth with plentiful water the deeper you dig it, there is a rich world of knowledge extending beyond our deep learning just waiting to be explored. Students not only deepen their knowledge of the subjects they excel in but also broaden their horizons and make new discoveries by linking their knowledge with other fields. Through "deep and broad" learning, we aim to nurture students who can make a difference to society and the lives of many people.

The pursuit of true liberty

The idea of "true liberty" means to flourish as the person you truly are free from outside restraints. This is something which we demonstrate in our loving relations with others. We have put in place an open school environment with the aim of encouraging students to develop into free individuals who can live their lives for the sake of others.